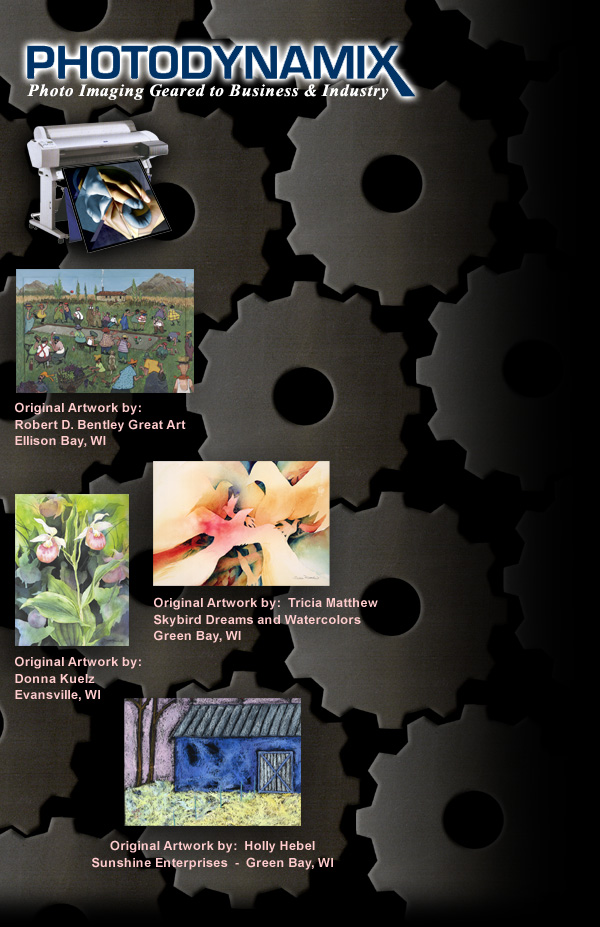 Artwork Reproduction
First, we start by shooting a high resolution digital capture, not a flatbed scan (45 mega pixel, up to 137mb file).
Second, we produce a proof print to match the original and have it OK'd by the artist.
Third, we then can print reproductions up to 43" on many different types of artist substrates; watercolor (acid free), canvas (stretched or unstretched), photo papers, matte papers.
Many artists will have same size reproductions as their originals and/or smaller versions, greeting cards and postcards made.
We can shoot quality slides of your art for juried art shows.
Photodynamix keeps a proof print and digital file on record. Reorders are only a phone call away.
Photodynamix's reputation for exceptional art reproductions is growing fast in the artist community.